SEICO BUSINESS SOLUTIONS ENSURE LIFE SAFETY & PROTECT ASSETS
SEICO offers design, installation, monitoring and service on stand-alone or integrated systems that work seamlessly with intrusion and access control systems for exceptional ease of operation and protection. Throughout the Midwest, we design, install and service security systems, fire alarm systems and audio-visual systems backed by service you can trust. Our systems are designed for businesses, schools, jails and other organizations. For multi-unit sites, we enable users to check the status of integrated fire, security and access control systems from any computer or smart phone with Internet access (System Link™ software required).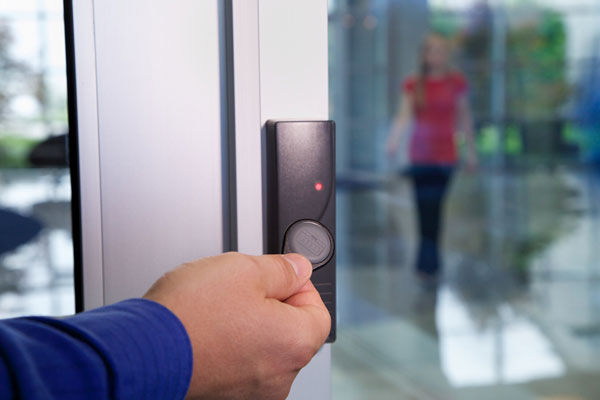 Our clients have varying needs and require an individualized approach. Since 1972, we've been providing engineering, design, consultation and specifications services. Our product offerings provide unique business solutions for seamless integration of various security systems to meet today's industry demands. SEICO's experience in designing systems and recommending the right equipment helps address the specific requirements of any business or industry–from office buildings to factory campuses. We can also provide audio visual equipment for conference rooms.
SMART BOARD ROOMS & CONFERENCE ROOMS
From small boardrooms to executive conference rooms, SEICO can design, install and maintain integrated audio/visual systems, from displays to control systems. SEICO smart conference rooms offer integrated system design that can include projectors, screens, audio and smart boards.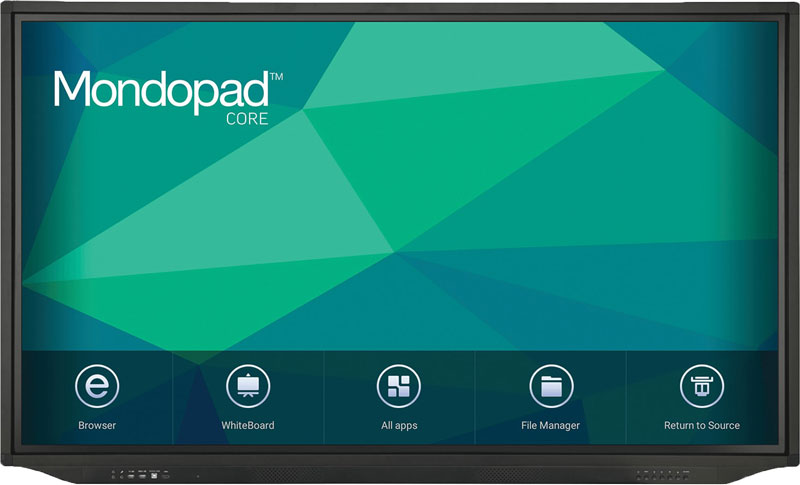 Mondopad Core™
This innovative product enhances communication. The Mondopad interactive touchpad makes it easy to collaborate by allowing participants to search the web, use a digital whiteboard, and share information wirelessly at the touch of a button.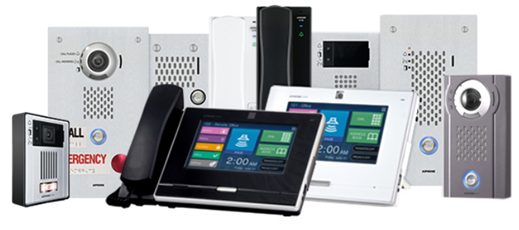 Proactive Security Intercom Video Solutions.
SEICO helps protect your facility with Aiphone™ proactive security video solutions for entry & access control. Employees and customers expect safety and security. Maximize productivity by protecting your assets. Solutions for business environments, multi-tenant properties, and across campuses. Video intercoms are an efficient security measure that reduces risk of random violence and theft.
Clients include:
Ingredion, Mapleton, IL — access control system, video security
Tazewell Machine, Pekin, IL — security systems, surveillance
For a complete listing of industrial/business references, contact us.
Profile: Brewers Distributing
Established in 1933, Brewers Distributing Company is a full-operation wholesaler for Anheuser-Busch and manages distribution of many drink brands for the Central Illinois area.
As a state-of-the-art operation, Brewers was in need of several security upgrades in their facility–including control of building access and business processes. Brewers specifically wanted the latest technology to update their burglary alarm, access control, and video surveillance systems.
THE SEICO SOLUTION
SEICO Security upgraded and installed the new alarm and access control. An extensive expansion of surveillance cameras were integrated throughout the facility. In an integrated card access system all users are timestamped with time and location of entry as they access the building. A combination of keypad and card readers were implemented. Key placement areas included: gas pumps, warehouse storage areas, and loading docks. Gas pumps located at the back of the property made it difficult to monitor. Video feeds for all key areas are fed into a central command, providing an overview of all operations at all times.