Stay secure with fire alarm systems
SEICO offers design, installation and service on stand-alone fire alarm systems or integrated fire alarm systems that work seamlessly with intrusion and access control for exceptional ease of operation. We handle fire alarm systems for businesses, banks, financial institutions and other organizations throughout the Midwest.
For multiple-unit sites, we can enable users to check the status of integrated fire, security and access control systems from any computer with Internet access (System Link™ software required).
Do you offer annual inspections?
Yes, we can set you up with yearly or bi-yearly inspections all brands of fire alarm systems. Our professional fire alarm inspection team will thoroughly test and inspect all of your systems components for proper operation. We use up-to-date technology and processes when inspecting today's fire alarm systems, and we can ensure every component is completely dependable and in working order. All of our fire alarm inspection services are performed in accordance with the National Fire Protection Act (NFPA72). We inspect and service all major brands of fire alarm systems, including but not limited to:
Potter Alarms
Notifier
Silent Knight
Simplex-Grinnell
Siemens
Fire-Lite
Kidde
Edwards/EST
Honeywell
Napco
PotterNet Supervisory Station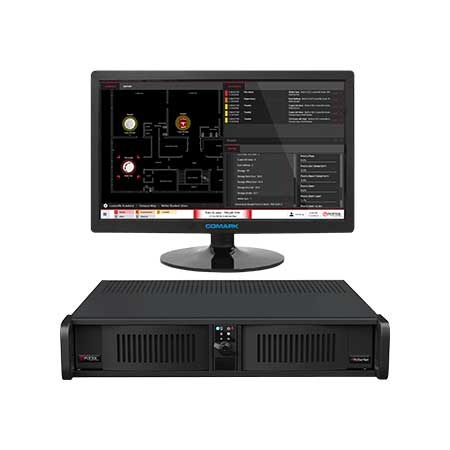 Introducing the newest and most innovative fire and facility supervisory station in the industry. Ensure optimal performance and lasting protection on select Potter IP-Based systems using unmatched technology. A simple configuration will have your system monitored in minutes with advanced tools that allow endless customization.
IPA Series Fire Alarm Systems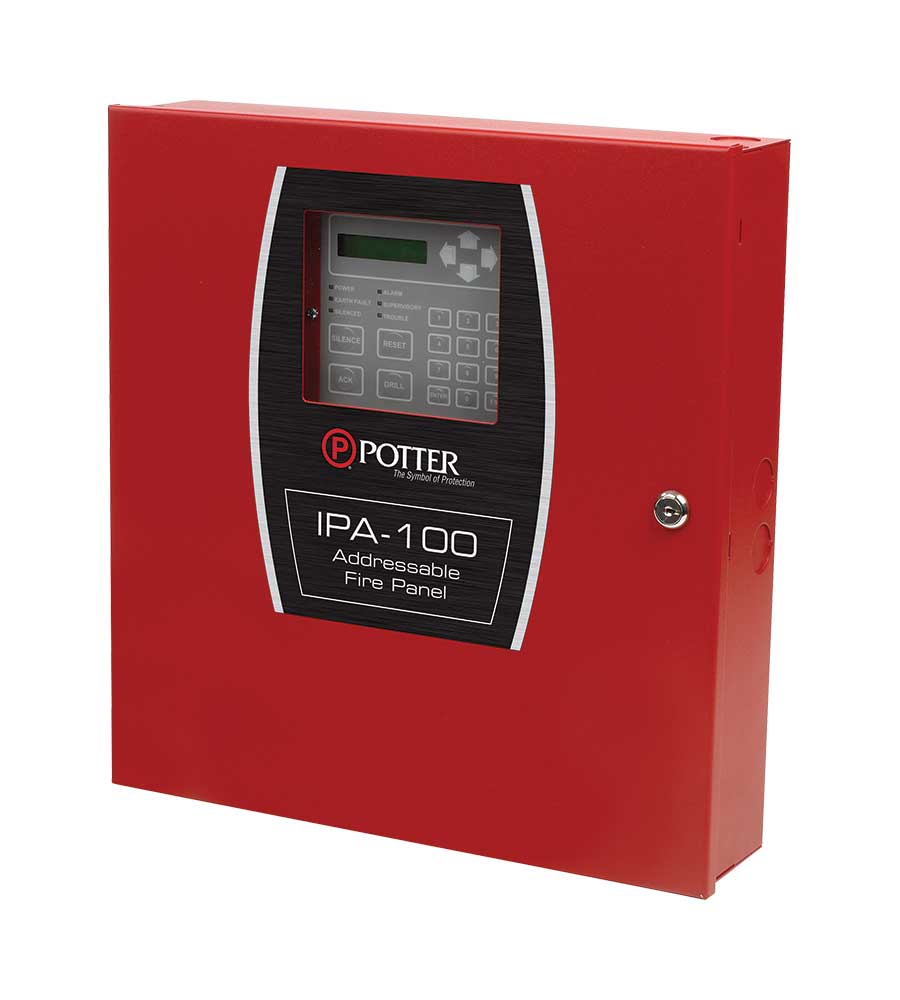 The IPA-100 is an expandable analog/addressable releasing fire alarm system with a total system capacity of 127 points. The control panel utilizes the exclusive Potter protocol that includes a complete line of sensors and modules.
What is the fire alarm inspection process?
As part of our fire alarm inspection service, we perform a number of tests and inspections, and undertake many precautionary measures to better protect your assets from a fire. These services include:
Smoke detector cleaning: During your scheduled fire alarm inspection, our professionals will help reduce the risk of nuisance alarms by cleaning any smoke detectors that require attention.
Battery replacement: All fire alarm batteries will be tested and replaced if necessary.
Service for repairs: Inspections are designed to functionally test 100% of all fire alarm devices yearly. We can schedule fire alarm inspections according to your needs, annually, semiannually or quarterly. When repairs are needed, our skilled service technicians are available at a discounted rate.
Discounted labor and parts: Per our fire alarm service agreement, customers receive a 10% discount on labor and parts for fire alarm maintenance.
Are reminder calls made for fire inspections?
Enjoy peace of mind knowing that someone is looking out for you. Before your fire alarm inspection is due, our Peoria experts will contact you to schedule a convenient date to perform your fire alarm testing by one of our Life Safety Specialists.
How are fire inspections performed?
After we install your fire alarm system, we test and document all devices and components in accordance with NEC and NFPA 72 regulations. We address the following area during each fire alarm inspection to ensure each system is fully functional and in reliable working order:
Test and analyze each fire alarm system to assess any needed modifications or repairs
Determine how frequently fire alarm inspections should be made to better assure there are no drastic changes that may impact system performance
Apply all appropriate techniques to clean and test fire alarm systems and components
Test frequent communication signals to our central station to ensure communication for monitoring is never lost
Thoroughly document the results of each individual fire alarm test, with respect to methods outlined in the NFPA 72 testing guidelines
Do you provide fire alarm system monitoring?
Fire alarm system monitoring is a much-needed protection measure against fires. We will oversee all activity associated with fire pumps, smoke detectors, overhead sprinklers and other fire alarm system components. The investment in fire alarm system monitoring promotes faster reaction and preventative action while providing better protection over your assets. By taking advantage of our fire alarm services, you'll get constant oversight and immediate response to alarms. As a result, police and firefighters can be instantly notified and action can be taken to prevent or put out the fire.
We can help you design, install and monitor the fire alarm system to maximize protection over your assets. We also provide security system integration and monitoring for comprehensive intrusion protection. To learn more, feel free to contact us today.