Be alarmed
Alarms help keep you safe from many threats to include burglary, theft, fire, unauthorized entry, and more. The only question: what mix of alarms are right for your home, business, or institution?
Commercial alarm systems
As a business, it's important to assure the safety and security of your people, facilities, and assets. SEICO provides security consulting, design, installation, training, and monitoring solutions to give your business the highest level of protection.
What is the advantage of integrated security alarm systems?
A truly effective commercial security system must be smart enough to provide intrusion, fire, access control, and network monitoring for today's demanding economy. Imagine one interface that controls multiple functions as needed. Integrated security systems simplify operations by multi-tasking for you. Integration maintains high security automatically, while requiring less training to achieve optimum results.
Can system control be tailored to fit individual needs?
SEICO allows you to tailor your system control over independent areas based on your specific needs. Areas can have their own keypads, zones, account numbers, and arming and disarming schedules for maximum performance and convenience. Because one panel can cover multiple areas, the cost savings are significant.
Potter PAD100-PHD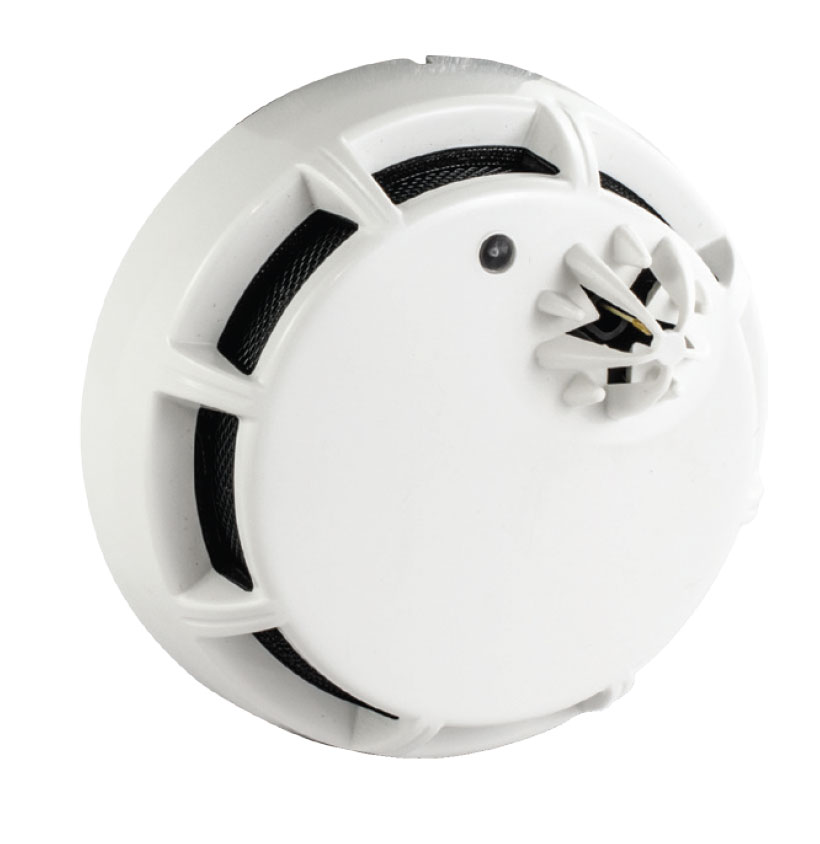 The highly reliable Potter PAD100-PHD photoelectric smoke/heat detector combination offers a selectable rate of rise and/or fixed heat detector with reliable detection technology. This versatile product have its smoke sensitivity range and its ambient temperature listing adjusted as desired, and it has a simple DIP switch address setting, so no programming tool is required.
Honeywell Fire Lite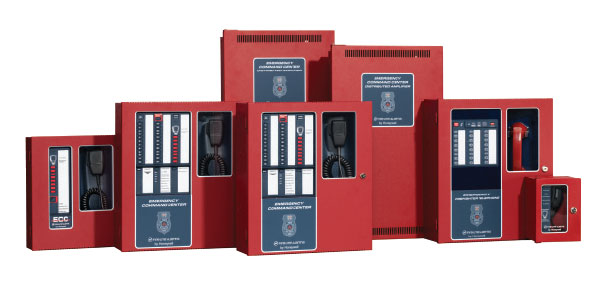 Fire Lite by Honeywell is a complete and customizable system that can help protect a business of any size. We can put together a system with a choice of different control panels — including addressable fire alarm control panels, which enable emergency personnel to quickly locate a fire, reducing property damage and saving lives. The Emergency Command Center is ideal for any building that needs a flexible, multi-zoned and highly configurable fire evacuation and mass notification system that's easy to maintain. Power supplies, pull stations, smoke detectors and numerous other options help provide the highest levels of fire protection.
Honeywell Lyric™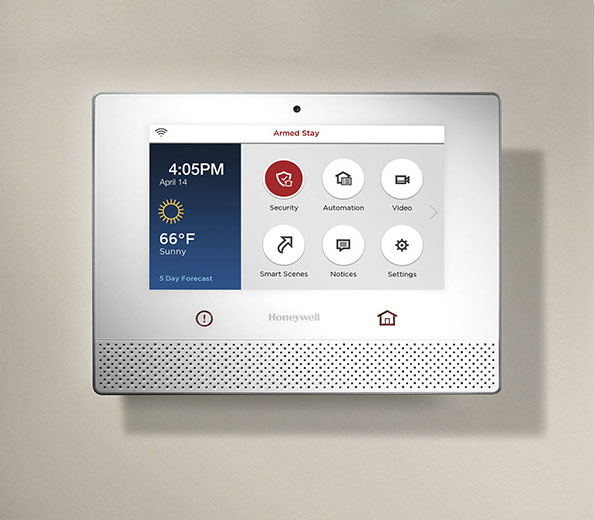 Honeywell offers the Lyric™ Wireless Family. It works with sensors featuring Honeywell SIX™ two-way wireless technology, enhancing the effectiveness of your security system and providing you with complete, whole-house protection. It works with your smoke detector, door/window sensor, motion detector, glass break detector, siren and two-way wireless key.
DMP IntelliSense FlexGuard® FG-730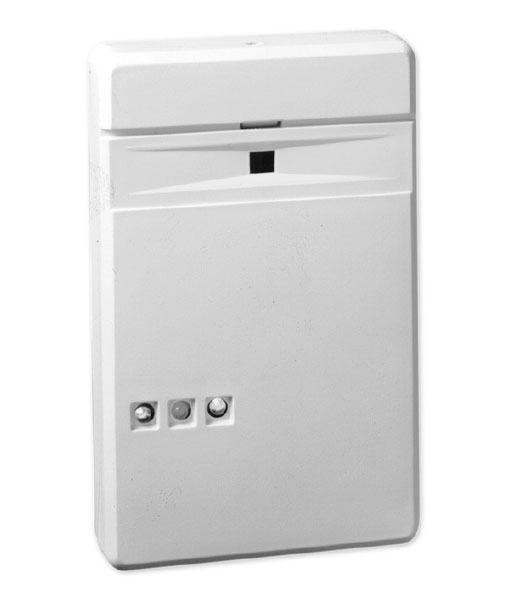 DMP offers glassbreak detectors, including the IntelliSense FlexGuard® FG-730, which incorporates the most reliable, field-proven technology available.
DMP 1164 Wireless Smoke Detector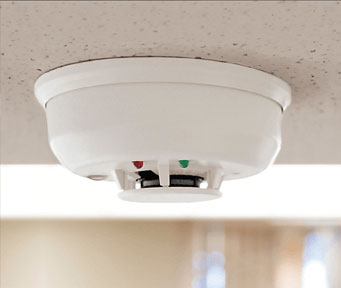 DMP offers the 1164 Wireless Smoke Detector, a first-of-its-kind wireless smoke detector with synchronized sounders. When it detects smoke, it signals the panel to command all 1164s to sound the temporal code 3 cadence alarm. This meets NFPA 72 requirement for sounder synchronization in commercial installations. The 1164 is also listed for residential installation. This smoke detector is a wireless device with an integrated synchronized sounder. In installations with multiple smoke detectors, when one 1164 sounds, it signals the panel to command all 1164s to sound. The panel also triggers any other wired strobes and strobe horns. The cadence is dictated by the panel, synchronizing the alarm tones of all wired and wireless devices. The 1164 uses the robust and experienced 900 MHz Two-Way Wireless technology from DMP that has been approved for commercial fire applications for several years.
How can false alarms be reduced?
False-alarm-reduction features are built into every SEICO-installed integrated system, while staying fully compliant with the Security Industry Association Standard for False Alarm Reduction.
We offer a full line of intrusion, holdup, and fire alarm systems. Plus, we provide service and support for all major alarm systems!
DMP is our manufacturer of choice. Some features include:
UL Listed – burglary, holdup, access
FM Approved – fire alarm systems
Online Data Network Integration – ethernet, token ring, hybrid
Multiple Areas of Protection – ATM, lobby, teller cages, computer room, etc.
Wireless Devices – security, holdup, light monitor, executive protection
Unique Bank Features – ambush, dual credential check, holdup test mode, auto alarming
Security Center Software – secure, interactive reports online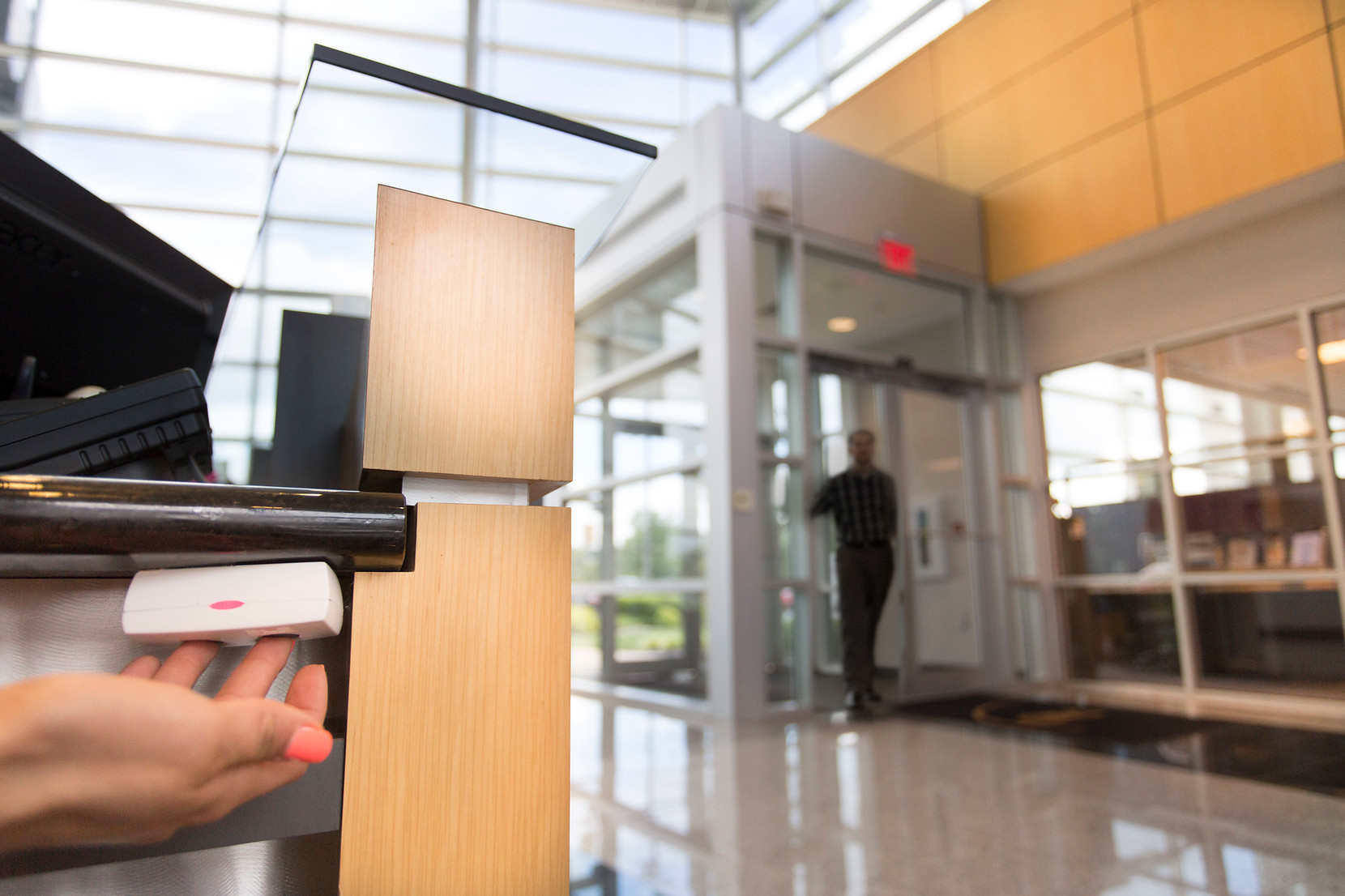 To learn more about how we can help you, contact us today.