Our drive-up systems aid in fast customer service
SEICO uses Hamilton Safe to fulfill our customer's banking system needs.  We have everything from complete drive-up system installation to highly reliable replacement carriers. From pneumatic tube systems to deal drawers and windows, SEICO provides industry standard AV systems for banks with outstanding performance.
Need a system upgrade?
A national leader in drive-up tube systems, Hamilton Safe has combined the best features of two successful drive-up systems in a new model, the HA1000-XLR.
Optimized for use in banking, pharmaceutical, and retail applications, this stainless steel system integrates improved functionality and dual user input locations in a sleek and weather-resistant exterior.
Model 5517 Customer Video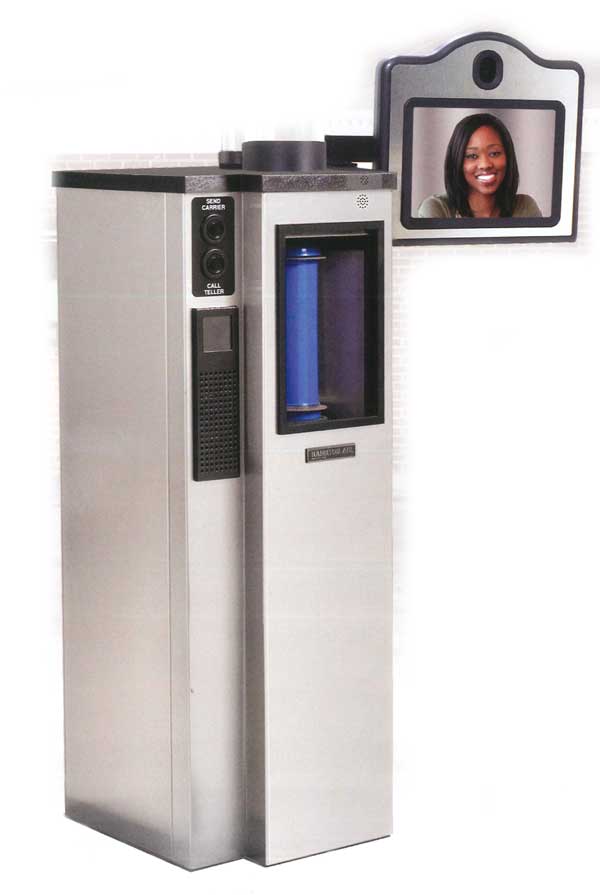 • Low-maintenance stainless steel and ABS construction
• Can be retrofit to existing HA-1000 and HA-45
• Large 10" color LCD display
• High-intensity "Sun Viewable" option
HT-15 Pneumatic System
Hamilton's HT-15 point-to-point pneumatic tube system quickly and quietly moves items from one area to another with the push of a button, saving you time and eliminating the need to hand deliver content
Audio/Video
Drive-up and walk-up audio systems are in stock with all the parts needed to make repairs to your system.
From modern, lightweight wireless headsets to multi-lane audio and video control systems, SEICO ensures the clearest possible voice and visual communications with customers.
Bank audio visual equipment
We offer drive-up audio system that allow the busy, weekend drive-up tellers to hear the customer and not the ambient background noise We also install intercom systems to provide voice recognition security at strategic building locations.
Contact us today!