Financial Institutions demand top security
We specialize in two areas of maintaining security for a financial institution: specialty bank equipment and security systems. For more detailed information about our banking equipment and expertise, visit our Bank Equipment page.
Clients include:
Fondulac Bank / Clock Tower Place, East Peoria
Commerce Bank, Peoria, Bloomington, Champaign — bank equipment
Busey Bank, Pekin, IL — bank equipment
First State Bank, new facility, north Peoria — cabling, bank equipment, life safety, intrusion alarms and CCTV
For a complete listing of financial institution references, contact us.
Goodfield State Bank's newest branch facility is located in Metamora, IL. Our SEICO Security team worked directly with the architect, general contractor, and site personnel for a coordinated, seamless installation of all bank equipment. This is the third branch for the Goodfield State Bank. Their home office is in Goodfield, IL at the corner of route 117 and route 150. The second branch is in Eureka, IL. With SEICO's help, their Metamora location is now operative.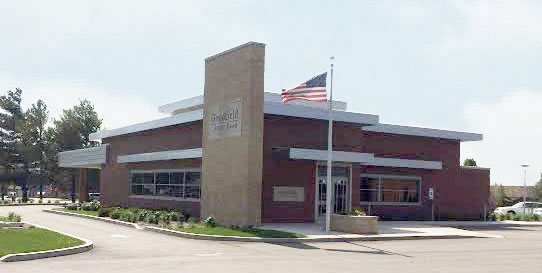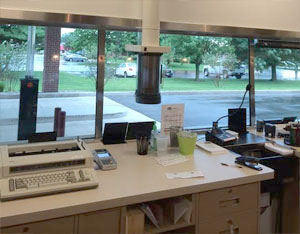 Made in the USA
SEICO Security is an authorized dealer for Hamilton Safe, manufacturer of physical security products, pneumatic tube systems, and audio/video systems. All facilities for Hamilton Safe are US based and Hamilton products are made in the USA. SEICO is also an authorized dealer for FENCO undercounter teller cabinetry. FENCO believes in steel construction—ensuring many years of service in a high usage environment.
Fondulac Bank, a division of Morton Community Bank, is located inside Clock Tower Place, East Peoria, Illinois. This three-story, 54,000-square-foot brick building is an anchor landmark in the Levee District. It also houses Heinold, Banwart, Winter Insurance, and the East Peoria Chamber of Commerce.
SEICO Security provided security and specialty banking equipment for the entire complex.
Security is ever expanding and this facility was addressed with top security features in mind.
Camera System: CCTV, valuable for loss prevention, safety, liability and security.
Burglary: Intruder detection solutions for protecting property.
Access Control: Authorizes and restricts personnel and the public.
BANK EQUIPMENT
SEICO Security supplied and installed the latest in security and access technology, along with interior and exterior bank equipment, cabling and networking.
Fondulac Bank chose a highly interactive teller system that extends the flexibility of access to outside transactions by diverting pneumatic transport carriers to an alternate location inside the bank. This system gives greater flexibility and efficiency for the bank staff.